Washington Homeowners: Enjoy Comfortable Savings
Pay less each month while using your new system.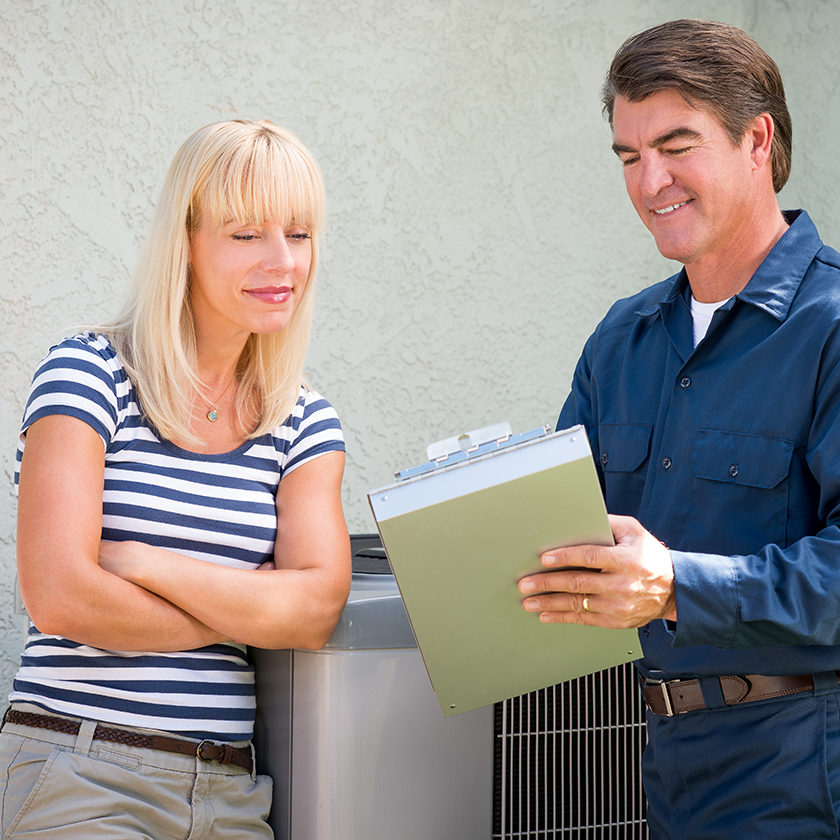 How It Works
Get started with your HVAC (Heating, Ventilation & Air Conditioning) equipment replacement in these six easy steps.
Select an HVAC installer

Choose an installer you want to work with and let them know you want to finance the project through ezHVACLoan.

Apply for a loan

You can apply for financing anytime, before or after you receive your contractor's bid.

Get Approved

We provide most loan decisions within a few days.

E-Sign Documents

Electronic documents sent to your email address.

Start Installation

We'll issue funds directly to your installer, per the terms of the contract.

Enjoy your System!

Sign a certificate of completion and we'll send any remaining funds due to your installer. Done!
Get warm. Get cool. Get financing.
We'll finance your entire heating and cooling loan project, starting with a painless and quick online application process. With low interest rates and a variety of term lengths, we have the right financing solution for your HVAC project!
No out-of-pocket costs

Finance your whole project

No hidden fees

No origination fees, no penalties for early repayment

Instant approvals

Get approved, get installed

No home equity required

No appraisal, no delays, no hassles
But that's not all…
When you finance your HVAC system with us, you're not just a customer. You're a member-owner of a cooperative, local, not-for-profit institution.
Align your values
We know you care about keeping your family healthy and comfortable, and we bet you care about your community, too. You can feel good about getting financing from an institution that invests in the community it serves.
Reap more rewards
Our profits don't line the pockets of shareholders, or fund big oil pipelines. We return our profits to you, our member-owners. Meeting your needs and exceeding your expectations is our #1 priority.
Compare your loan options
Best for borrowers who want to:

Best for borrowers who want to:

No Prepayment Penalty

Fixed Interest Rate

APR

Term

Instant Approvals
Best for borrowers who want to:

Save money by paying the lowest total interest

✔

✔

As low as 9.49%

60 months

Up to $50k
Best for borrowers who want to:

Lock in a low rate and make low monthly payments

✔

✔

As low as 9.74%

84 months

Up to $50k
Best for borrowers who want to:

Make the lowest monthly payment available

✔

✔

As low as 9.99%

120 months

Up to $50k
We found Community 1st to have the best loan packages that were flexible and still at great rates. Very highly recommended and easy to work with.

— Ryan and Tia R., Battle Ground, WA
See what you can save
Learn more details about our loan options
Energy Improvement Loans finance qualifying energy efficiency projects such as HVAC (heating, ventilation and air conditioning) systems, solar energy systems and windows.  If combined with qualifying equipment, you can apply up to 50% of the cost to energy efficiency performance upgrades such as insulation, air sealing and duct sealing.
Energy Improvement Loan
| Term | APR as low as |
| --- | --- |
| 5 years | 9.49% |
| 7 years | 9.74% |
| 10 years | 9.99% |
You will need the following to complete your application:
Everyone with an ownership interest in the home must be included in the application
Requested loan amount
Desired term length
Contact, employment, and income information for all applicants and authorization for a credit inquiry
Name of HVAC installation company
Verification of income if requested
After the application is approved, but before it is funded, you will also need to provide the following:
Color copy or scan of your ID
E-signature on loan documents
You must become a member of Community 1st Credit Union. HVAC loans from ezHVACLoan are only available to residents of the state of Washington.
No, our loans do not require you to have an appraisal or pay the associated cost.
We've designed the process so that you should be able to complete the online or mobile application in about five minutes. Depending on the dollar amount you are requesting and other factors, we may need to request additional items. The quicker you can provide them, the quicker we can keep moving!
You will see a confirmation right away on your screen that we have received your application. Some well-qualified borrowers will receive an instant approval on your screen. Typically, we will respond within a few days to ask for additional information or provide a loan decision.
Yes! There is no pre-payment penalty.
There are no fees, but there are a couple of costs you should be aware of.
We file a UCC-1 on your equipment at the county where you live and the state of Washington.  This is essentially a lien on the equipment.  The cost varies across the state but is often between $300 – $375.  We will pass along that cost by adding it to the project cost in the total loan amount.  Therefore, you do not need to pay for it upfront.
We also add $5 to the loan amount to open a membership account for you at the credit union.
No, we will file a UCC and Fixture filing on the HVAC equipment only. This will show up on a property title search, but it is not a deed of trust — our loans are not a second mortgage and are not secured by the home. Our collateral is the HVAC equipment.
Disclosures
ezHVACLoan/Community 1st Credit Union (C1CU) and third parties, including installers, are independent entities, and not agents, representatives, or legal partners of each other. No relationship exists to create any association, franchise, agency, partnership, joint venture, employment or other special relationship between these entities. No third party is granted any express or implied right to enter into any agreement of any kind for or on behalf of, incur any obligation or liability of, or other otherwise bind, C1CU or any third party.
Loans are subject to credit approval. Rates are based on borrower's credit score, loan term, and loan program. All programs subject to change without notice.