Welcome to ezHVACLoan.com
Heating and Cooling Loans Made Easy
Buying a heating and cooling system?
Get 100% financing and take advantage of our low rates. Apply today with our easy online application.
I'm a Homeowner
Do you install residential HVAC systems?
Get the install started right away. We offer instant approvals and prompt electronic payments, with no dealer fees.
I'm an Installer
A Washington Leader in HVAC Lending
We know HVAC (Heating, Ventilation & Air Conditioning). The ezHVACLoan lending platform is brought to you by Community 1st Credit Union and is available to residents of Washington state. We've been lending for HVAC equipment since 2012.
Competitive Rates, Fewer Fees

As a credit union, our profits don't line the pockets of shareholders and hedge fund investors. Instead, they are returned to our members in the form of lower fees and better rates.

First-Class Service & Support

We're ready to help. Talk to a real, live person any time you need assistance and enjoy the friendly, personal service that Community 1st has offered since 1925. Our credit union membership is open to all.

No-Fuss Online Application

With our seamless online application and fast approval process, you won't need to jump through lots of hoops. Many loans can be approved instantly to get you started right away.
We found Community 1st to have the best loan packages that were flexible and still at great rates. Very highly recommended and easy to work with.

— Ryan and Tia R., Battle Ground, WA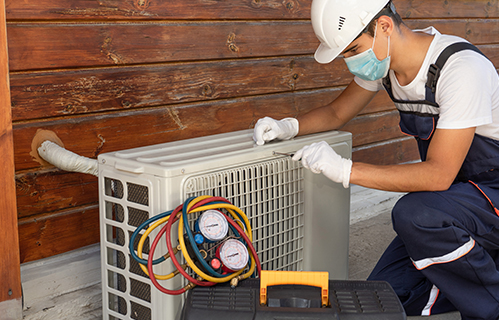 No Dealer Fees For Installers
Disclosures
ezHVACLoan/Community 1st Credit Union (C1CU) and third parties, including installers, are independent entities, and not agents, representatives, or legal partners of each other. No relationship exists to create any association, franchise, agency, partnership, joint venture, employment or other special relationship between these entities. No third party is granted any express or implied right to enter into any agreement of any kind for or on behalf of, incur any obligation or liability of, or other otherwise bind, C1CU or any third party.
Loans are subject to credit approval. Rates are based on borrower's credit score, loan term, and loan program. All programs subject to change without notice.